We love Praise! Here's what they are saying!
Roasted pheasant with marinara sauce
Looking for an alternative to chicken? Michael Tesoro the Owner and Chef at Ooma Tesoro's Marinara showed us how to roast a pheasant.
In the Berkshires, Dinner's Not Far Away
By Mark Vanhoenacker
IT'S hard to dismiss the current locavore boom in the Berkshires as mere fashion. In fact, the national enthusiasm for eating farm-to-table has roots in western Massachusetts. The nation's first agricultural fair was held in Berkshire County in the early 19th century, and in 1986, when the country's first two community-supported agriculture farms were established, one was in the southern Berkshires.
Farm Fresh: Easy Backyard Entertaining
Serve up a festive alfresco party with a bumper crop of fresh ideas.
By Judy Prouty
Summer is prime time for entertaining in the Berkshires of western Massachusetts, where Robin and Michael Tesoro live with their daughter, Francesca, 8, and son, Nicholas, 6. The couple relishes any opportunity to invite friends over for a meal outside on the patio. "It's all very informal, both the food and the decor," says Robin. Simple dishes, like summer minestrone and a rustic vegetable tart, highlight local produce.
A New Outlet, Handy Sauce, Winter Cheese and More
By Florence Fabricant
A variety of cookware for sale at Cucina & Tavola in Williamsburg, Brooklyn.CreditSuzanne DeChillo/The New York Times
Making It Here: Ooma Tesoro's
Inspired by making marinara with his grandmother as a child, Michael Tesoro started his own pasta sauce business out of a small kitchen in his home in Windsor, Massachusetts. But what you'll find in that jar on the supermarket shelf is more than just marinara – it's a grandmother's love and a grandson's passion.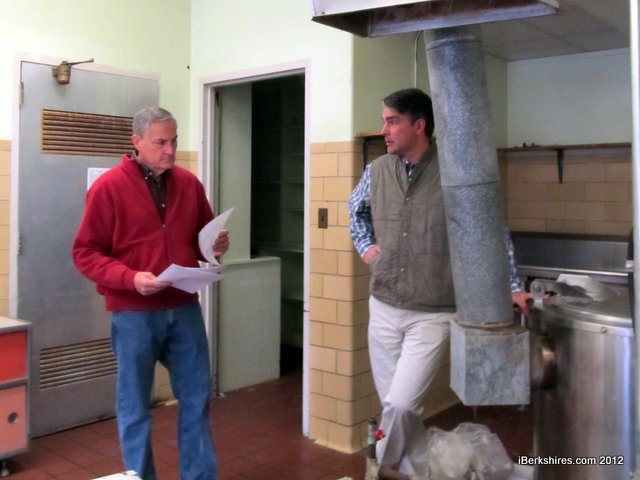 Sauce Maker,Youth Center Interested In Adams School
By Andy McKeever
ADAMS, Mass. — A pasta sauce company and the Youth Center are both inquiring about leasing space in the former Adams Memorial Middle School.
Ooma Tesoro's seeks to expand operations in Berkshire County
Michael Tesoro, who founded Ooma Tesoro's, the gourmet tomato sauce company named for his beloved grandmother, is looking to grow his business. He currently rents a commercial kitchen and but wants to create his own point of production. While Tesoro makes his marinara sauce himself, he said he would be hiring additional people to help with the jarring and preparing ingredients with the growth of his company.
We Want To Know More About: Robin Tesoro
Ready for a heart-warming-feel-good story in the middle of a deep recession? We sure were. When Robin emailed an introduction to her family business, Ooma Tesoro's, we were awed by her and her husband's resourcefulness and entrepreneurial spirit when the economy hit their family hard. Then we tasted her sauce in various incarnations over the course of three days, and we fell head-over-heels in love. We recently interviewed Robin and we're pretty sure you'll be as moved by her story as we are.
Ooma Tesoro's Marinara sauce
As a child, Michael Tesoro called his Italian grandmother "Ooma." When Tesoro and his wife, Robin, decided to bottle and sell tomato sauce based on his grandmother's recipe, they naturally named it for her.